Welcome to Eating Disorder & Addiction Specialists
Bespoke counselling & psychotherapy for Colchester & Wivenhoe, designed to meet the needs of every individual
About Us
One of the most essential components of successful recovery from addiction and eating disorders is to work with a therapist or counsellor, and later a coach, who is knowledgeable, empathetic, understanding and easy to communicate with and trust.

At the Eating Disorder & Addiction Specialists Group our focus is to provide each of our clients with this type of experience. Based in Colchester and covering the Colchester, Wivenhoe and University of Essex area, we use a holistic, integrated approach to treatment that is bespoke and carefully designed to meet the needs of each individual that comes to our practice.


We understand that recovery from drugs, alcohol or any type of addiction is often an overwhelming thought for many people. We also recognise that addiction and eating disorders are not the person, they are only a behaviour manifestation of trauma or negative thoughts and coping strategies that have developed over a period of time.

Through psychotherapy, counselling and our holistic approach to treatment, recovery from eating disorders and addictions is possible. You will learn about yourself and develop the skills and knowledge you need to restart your life and become the happy, sober and clean person deserve to be.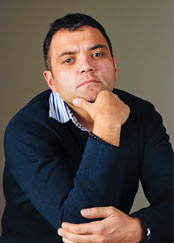 Our Professionals
Philippe Jacquet is a recognised psychotherapist, counsellor and coach who brings over 25,000 clinical hours of experience to his clients. His experience in eating disorders and addictions is extensive with training from the world-renowned Hazelden Foundation as well as a Master of Science in Adult Integrative Art Psychotherapy.

Mr. Jacquet holds numerous diplomas and training completed in the areas of eating disorders and addictions. These include a Diploma in Counselling for Eating Disorders as well as specialised training in the treatment of PTSD. Mr. Jacquet is currently pursuing professional training through the Society of Analytical Psychology.


Voluntarily accredited by the British Association of Art Therapists as well as the United Kingdom Council for Psychotherapy and Health Professionals Council, all of the work with our clients at the Eating Disorder & Addiction Specialists Group focus on the highest possible ethical standards of care, confidentiality and privacy.
Our Goal
At the Eating Disorder & Addiction Specialists Group, our goal is to treat each of our clients with respect, dignity and with compassion. We utilise the latest in research as well as treatment modes and options to tailor a treatment programme to the specific needs of each client.

We also provide a safe, comfortable experience for our clients. Arriving at our office in Colchester, clients will immediately feel comfortable, supported and respected, which is essential to look deep within themselves to make the changes needed to end eating disorders like overeating, anorexia or bulimia, or addictions to alcohol, drugs or sex.

Clients can expect convenient appointment times and bespoke services as needed. In addition, for our clients that travel or have difficulties in attending sessions in the offices, Mr. Jacquet offers the option to meet via Skype, offering an alternative for clients that is highly effective as well as convenient.


The road to recovery from eating disorders and addictions will have challenges. Working with a counsellor or psychotherapist at the Eating Disorder & Addiction Specialists Group you are never alone, with highly trained professionals available to support, encourage and provide the treatment options that best match each unique individual.

You can reach us by phone on 07490 037233 at any time, to discuss any questions you may have about our addiction recovery counselling and psychotherapy.


Contact Us to find out more



Eating Disorder & Addiction Specialists Group: addiction recovery & eating disorders counselling and psychotherapy for Colchester, Wivenhoe and surrounding areas.